/ How COVID-19 Impacts Businesses, Budgets, and Projects
Report
How COVID-19 Impacts Businesses, Budgets, and Projects
What sort of impact has COVID-19 had on businesses big and small? How important are analytics projects right now? And how has operating with a remote workforce affected the demand for self-service BI? Those are among the questions Dresner Advisory Services recently asked a range of business leaders for a special report it released last week.
To find out how respondents answered—and learn what Dresner recommends organizations do to overcome some of the bigger challenges brought on by the crisis—download the study now.
(Copyright 2020 — Dresner Advisory Services).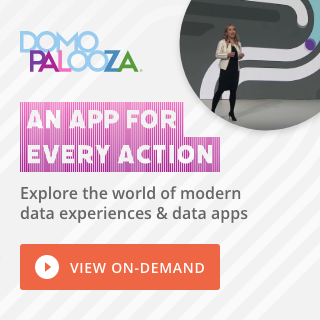 Check out some related resources:
Embracing the future of data with augmented BI
Domo Tops Dresner's List of Cloud BI Vendors in 2022
How ESPN used Domo's intelligent apps to increase customer satisfaction
Try Domo for yourself. Completely free.
Domo transforms the way these companies manage business.