/ Harnessing the Power of Data to become a better Credit Union
Report
Harnessing the Power of Data to become a better Credit Union
Credit unions are in a unique position to harness the power of data. To streamline their operations and better serve their members, credit unions must take advantage of leveraging data. If used effectively, the wealth of data available to credit unions can help them better monitor the market, foresee trends, and improve business operations.
Learn about some of the biggest modern-day challenges credit unions face, how data can help address these challenges, and why Domo is the ideal digital transformation platform.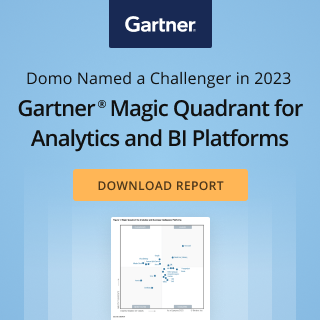 Check out some related resources:
There's an App for that—Tips for Crafting Apps, Dashboards, and other Engaging Data Experiences
Domo for Marketers: Tips and tools to seamlessly manage marketing data
Domo Recognized as an Overall Leader in the 2023 Dresner Wisdom of Crowds® Business Intelligence Market Study
Try Domo for yourself. Completely free.
Domo transforms the way these companies manage business.