/ Digital Markets Are Ecosystems
Report
Digital Markets Are Ecosystems
Part 2 of 5: To Get Digital Strategy Right, Start Here
Digital transformation is happening at a rapidly increasing pace, and companies are working hard to evolve in order to remain competitive.
Recently, Mumford Sole Partners, a New York-based firm that specializes in digital transformation, investigated the interrelated barriers to enterprise transformation and detailed how a partnership-driven innovation strategy can start to "shake loose" seemingly intractable obstacles.
In this whitepaper—the second of five whitepapers to come from the study—Mumford Sole explains how/why:
Digital markets are characterized by dense, increasingly fast connections; and as a result, value no longer travels in linear, open-ended supply chains, but in loops, where value can be generated and consumed by any market entity, including end customers.
The majority of net new value in digital markets is created in the space in between market entities, as a result of their interactions.
Companies with ecosystem strategies are vastly better positioned to efficiently and effectively create and capture value in this environment.
Download the whitepaper to learn how to lead digital transformation by understanding digital ecosystems.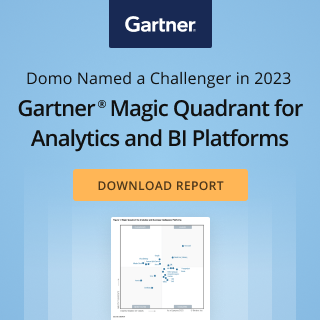 Check out some related resources:
Foundations in Applied AI
Domo and Regional One Health Named 2023 Nucleus ROI Award Winners
Navigating AI Challenges and Opportunities: Thought Leader Roundtable
Try Domo for yourself. Completely free.
Domo transforms the way these companies manage business.