/ Accelerating the Data Lifecycle with Domo Cloud Amplifier
Report
Accelerating the Data Lifecycle with Domo Cloud Amplifier
Get more value from your data—faster.
Demonstrating proof of value in data warehouse projects is a top priority for data architects, analysts, and engineers, but this isn't easy to achieve through legacy data lifecycle processes.
Read how businesses can get the most value from existing tech investments to scale data access, manage systems and cost, and maintain governance no matter where data is stored.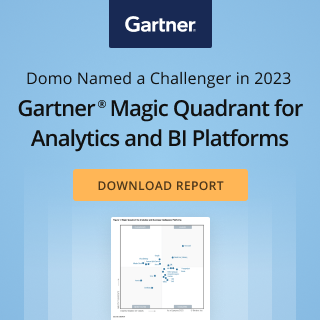 Check out some related resources:
Domo Overview Demo
Building Data Integrations on a Modern BI Platform
Modern BI for All Field Guide: Data Agility
Try Domo for yourself. Completely free.
Domo transforms the way these companies manage business.