/ What the Right Analytics Platform Can Do for BI Pros
Report
What the Right Analytics Platform Can Do for BI Pros
Between never-ending demands for new innovations and the pressure for ongoing support of legacy systems, BI professionals are constantly juggling a variety of data analytics agendas.
And there's another emerging requirement in the data analytics mix: The need for business leaders to get up-to-date information and insights on their phones.
In addition to explaining why that is, this article reveals the three things BI professionals should consider to enable mobile analytics, starting with the type of platform that is best for the job.
Download the article to learn how you can start experiencing better BI balance now.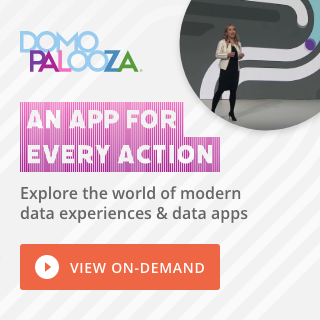 Check out some related resources:
Domo Overview Demo
What is BI leverage?
Domo Product Guide
Try Domo for yourself. Completely free.
Domo transforms the way these companies manage business.