/ 7 Secrets of the Data-Driven CMO
Report
7 Secrets of the Data-Driven CMO
Domo gives you a leg up in the market by bringing all of your marketing data—social media, response rates, traffic, and more—into a single, dynamic dashboard.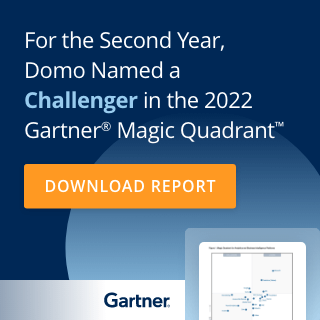 Check out some related resources:
Domo's Data Apps Can Deliver an ROI of 455%
How a major manufacturer is turning data into insights—and powering action across its entire business
Domo Apps — Campaign Scorecard
Try Domo for yourself. Completely free.
Domo transforms the way these companies manage business.