/ 7 Secrets of the Data-Driven CFO
Report
7 Secrets of the Data-Driven CFO
Today's finance leaders aren't just responsible for financial planning, budgeting, and performance reporting. They're also often required to drive long-term business and operational initiatives that support transformation.
To be in a position to do that, CFOs especially must be comfortable making decisions based on data, rather than their gut feeling or past experience.
Download this whitepaper and learn 7 secrets you can apply to become a CFO that understands how and when to put real-time information to work, so that your company can capitalize on more opportunities.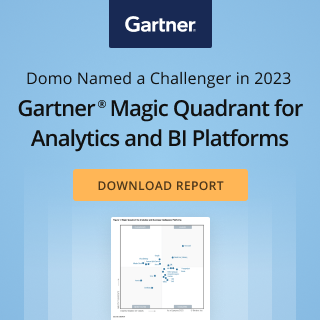 Check out some related resources:
Domo Ranked as a Technology and a Credibility Leader in Dresner Advisory Services' 2022 SME BI Market Study
Scaling Your Business Operations with Data: A Sneak Peek into One of Last Year's Domopalooza Sessions
Using Data Apps to Overcome the Challenges of Modern Business
Try Domo for yourself. Completely free.
Domo transforms the way these companies manage business.