/ 451 Research: Domo
Report
451 Research: Domo
If there's one thing we never get tired of hearing, it's analysts talking about our business management platform. The folks at 451 recently released their assessment of Domo and how it's "clearly more than just another business intelligence startup."
The report includes a detailed breakdown of Domo, including:
Context
Service
Products
Competition
SWOT Analysis
See why Domo has analysts doing double takes.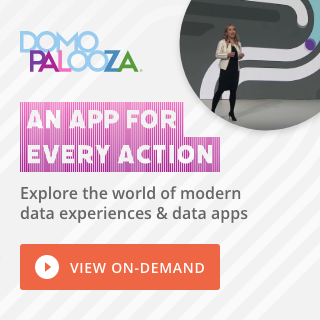 Check out some related resources:
How a leading fashion retailer is using data to drive growth
Using workflow management apps to boost productivity in your business
Domo Tops Dresner's List of Cloud BI Vendors in 2022
Try Domo for yourself. Completely free.
Domo transforms the way these companies manage business.