/ Data in Dollars
Infographic
Data in Dollars
There are seemingly endless costs behind manual reporting. Between man hours and maintenance, doing everything in house gets expensive fairly quickly. Don't believe us? See the numbers yourself.
Some of our results may be shocking:
75 hours are lost monthly to manual reporting (that's 900 hours annually)

Yearly expenses of $79,000 (or the salary of a new software engineer)
Manual reporting pulls away teams of personnel away from selling, innovating, and progressing the company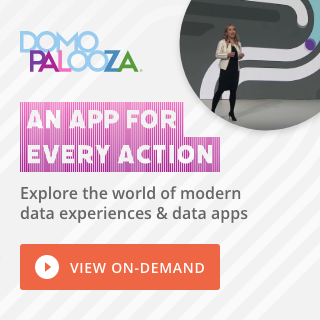 Check out some related resources:
How a UnitedHealth Group technology unit built better customer experiences
Achieving Actionable Intelligence: The Next Frontier in BI?
Domo Ranked #1 Vendor in the 2022 Dresner Advisory Services' Self-Service Business Intelligence (BI) Market Study
Try Domo for yourself. Completely free.
Domo transforms the way these companies manage business.