/ Business Intelligence Consumerization
Infographic
Business Intelligence Consumerization
Business leaders are demanding more and more of their BI. They're seeking ways to get data in a more timely manner, in more easily accessible ways, with better visualizations.This infographic is based on a survey performed by Domo with results from BI and IT professionals. BI and IT professionals described some of the challenges and priorities they face in their responsibilities.
Here are some of those challenges:
63.4% said performance dashboards and visualizations are a top priority for 2013

51.3% said dealing with data integrity is a challenge
67.5% said connecting to and integrating multiple data sources is very important for a dashboard or a data visualization solution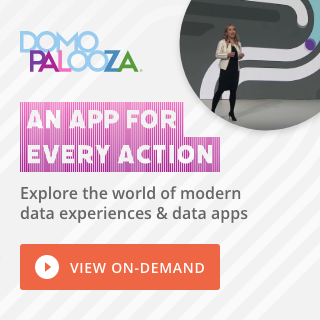 Check out some related resources:
For the Second Year, Domo Named a Challenger in the 2022 Gartner® Magic Quadrant™
By the Numbers: The Total Economic Impact™ of Domo Data Apps
Building Intelligent Apps on a Modern BI Platform
Try Domo for yourself. Completely free.
Domo transforms the way these companies manage business.