/ Business Intelligence 101: Why Being "Data-driven" Matters
Infographic
Business Intelligence 101: Why Being "Data-driven" Matters
For those getting familiar with business intelligence and data, we created an infographic that explains the concepts and why your company should care. Business intelligence is on the rise, and your company can take advantage of it.
Did you know:
Business intelligence has existed for over 20 years

With mobile business intelligence on the rise, 2011 saw a 260% jump in tablet sales
Business people control 40% of BI software purchases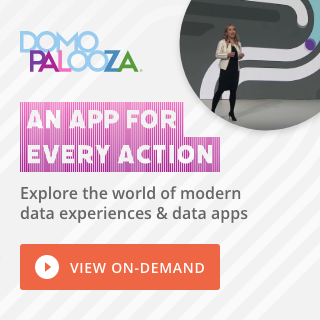 Check out some related resources:
Modern BI for All Field Guide: Operationalizing Modern BI Best Practices and Principles
Building BI & Analytics on a Modern BI Platform
Domo Overview Demo
Try Domo for yourself. Completely free.
Domo transforms the way these companies manage business.