/ 5 Pitfalls of Sales Reporting (And the easiest ways to avoid them)
Guide
5 Pitfalls of Sales Reporting (And the easiest ways to avoid them)
Numbers tell a story, but sometimes the numbers don't say exactly what we thought they were saying. To avoid reporting mistakes that can hurt business, remember to avoid some common mistakes.
Here are five common sales pitfalls:
The "questionable integrity" pitfall

The "TMI" pitfall
The "rearview mirror" pitfall
The "bottleneck" pitfall
The "less is more" pitfall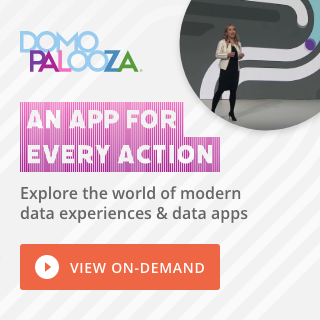 Check out some related resources:
Modern BI for All Field Guide: Operationalizing Modern BI Best Practices and Principles
Domo Product Guide
Nucleus Research names Domo a Company to Watch in 2022
Try Domo for yourself. Completely free.
Domo transforms the way these companies manage business.