/ A Toolkit for Integrating Data for Analysis
Guide
A Toolkit for Integrating Data for Analysis
Data is increasing faster than ever before. How can you ensure you can leverage 100% of your data across all your platforms?
Within this toolkit, you'll discover best practices for data integration and resources for creating agility: 
Find out how you can integrate data from anywhere and make it available for analysis with Domo
Learn how easy it can be to combine disparate data sources
Read use cases of customers who use Domo's data integration for high-powered analysis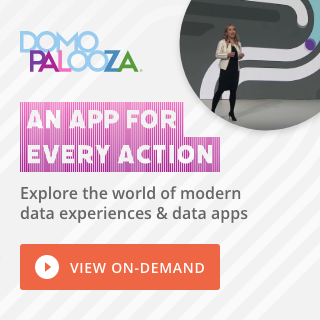 Check out some related resources:
How a leading fashion retailer is using data to drive growth
Embracing the future of data with augmented BI
Domo Tops Dresner's List of Cloud BI Vendors in 2022
Try Domo for yourself. Completely free.
Domo transforms the way these companies manage business.