/ An Executive's Guide to SaaS
Guide
An Executive's Guide to SaaS
There's one overarching goal to purchasing a software-as-a-service solution: you need to improve efficiency. And SaaS products can be incredibly efficient—but only if you are able to answer key questions.
Here are the key questions:
Will SaaS actually lower my costs?
How will SaaS impact my IT operations?
Will SaaS meet my availability needs?
How secure is SaaS?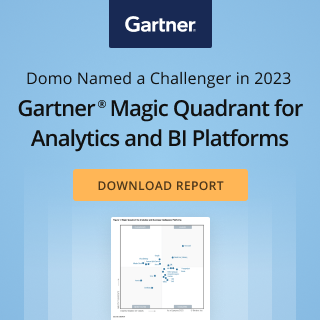 Check out some related resources:
Accelerating the Data Lifecycle: Using Domo and Snowflake to Drive Data Value Faster
Get Leverage | Webinar: The Evolution of BI with Howard Dresner
Building A Data-Empowered Business Part 1: The Value of Data
Try Domo for yourself. Completely free.
Domo transforms the way these companies manage business.