/ 3 Key Measures You're Probably Not Watching (But Should Be)
Guide
3 Key Measures You're Probably Not Watching (But Should Be)
The availability of information makes it difficult to know what to track as a company. This executive brief outlines the three most critical measures of the public's perception of your brand, and what you as an executive can do to improve in those areas. Sentiment plays a key role in managing relationships and responding to the needs of key stakeholders.
Here are 3 key measures:
Social Sentiment
Employee Sentiment
Share of Voice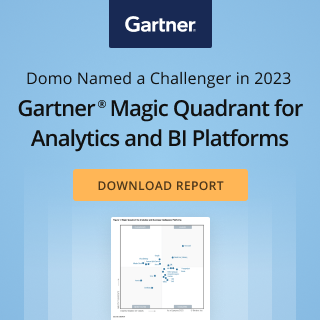 Check out some related resources:
Data Never Sleeps 3.0
2016 Social CEO Report
How COVID-19 Impacts Businesses, Budgets, and Projects
Try Domo for yourself. Completely free.
Domo transforms the way these companies manage business.