/ The CEO's guide to returning employees to work safely
Article
The CEO's guide to returning employees to work safely
The CEO is a stalwart leader of an organization. As the face and de facto chief spokesperson of his or her company, the majority of CEOs have adapted to being in the spotlight — both internally from the employee base, and externally from the market. In our present day post-pandemic environment, CEOs now face perhaps the greatest challenge of their careers: planning for the transition of the workforce back to the office.
Strategizing for the return to the physical workplace post-COVID-19 will have to be done with the utmost consideration and sensitivity to employees' physical and mental health needs. A Washington Post-Ipsos poll conducted in late April and early May found that nearly 60% of Americans who are working outside their homes were concerned that they could be exposed to the virus at work and infect other members of their household.
With these anxieties in mind, an effective 'get back to work plan' must address not only tactical responses such as reconfiguring office furniture, setting up contact tracing and temperature scanning procedures and upping sanitization requirements. It will have to drill down beyond the tactical to the human element of the return to work equation: ensuring that employees feel comfortable and confident with the plan. This is no simple task — it will require long-term thinking, as the pandemic's effects on work life will certainly be felt well beyond the immediate return to the office. CEOs must ask themselves questions like, "How will we make empirical determinations regarding who is ready to return to work, and who will continue to stay at home?" and "How will we train this new hybrid workforce on new protocols and procedures related to health and safety compliance?"
Ultimately, for the CEO, the get back to work plan is about being the sensitive and empathetic, yet strong and rational leader that employees can count on. It will entail ensuring that all of the workforce's questions are answered and that there is no stone left unturned as far as making employees feel as safe as possible. Those leaders that leverage today's advancements in data and technology will put the 'VICT' in victory for implementing a winning get back to work plan for employees:
Visibility – Direct and constant communications from the CEO, reinforcing the point that all employees are supported
Inclusion – Promoting active participation in the get back to work gameplan for each and every team member through open dialogue and feedback loops
Consistency – Committing to structured and frequent communication, ensuring that the 'new normal' is felt as soon as possible by all employees
Transparency – Levelling up communication from the ground worker to the C-Suite on how to return to work, answering any questions that could have otherwise lead to employee anxiety and confusion
During times of crisis, studies have shown that transparent communication is key. Employees inclusive of rank and seniority, fellow members of the C-Suite, management and shareholders if applicable, will look primarily to the CEO's leadership for frequent updates around the return to office plan and any new health and safety policies and procedures it brings. CEOs, in turn, must be ready and able to deliver these updates, recognizing that times of crisis call for thinking outside the box when it comes to employee communications.
Rolling out a get back to work strategy is a far-reaching, complex initiative in which traditional channels such as email and company Intranet, while certainly helpful, are simply not enough. With the ever-changing nature of the pandemic, CEOs will need to reach their employees through omni-present channels that are far more geared towards real-time communication. Easy to use, on-demand mobile apps enable CEOs to issue push-button communications to their teams, visible to employees on their phones whether they are in the car, in the office, or continuing to work remotely. The ability to use real-time communication, backed by real-time data to make decisions on how to reopen, close should any outbreaks occur, and monitor for changes to employee health and wellness in between, will make all the difference when it comes to making employees feel safe.
At Domo, we've been in constant communication with our client CEOs responding to their get back to work planning needs, and have created a full suite of enterprise apps, built to be on-demand and mobile-first to take the guesswork out of the equation. Our intuitive apps, part of our Get Back to Work Command Center, are built on real-time data to strengthen the organization's ability to monitor well-being at work and detect signs of fragility and integrate transparency, visibility and consistency throughout:
CEO app – Get an instant view of critical data points, so CEOs can focus on just the data they need to make rapid decisions on all aspects of their company's return to work.
Command center app – Stay on top of key metrics as your team gets back to work, with a real-time summary of risk to business continuity, productivity, and insights to employee wellness.
Training and compliance app – Train employees on new safety protocols and behaviors, and get employees certified on new procedures so you know who is ready to come back.
Safe worker app – Provide daily check-in procedures, send important updates to employees, and notify them of any potential exposures with an app right on an employee's phone.
The transition back to the office will be a challenging, yet rewarding period for CEOs. As long as communications remain visible, inclusive, transparent and consistent, they will win the trust and confidence of their employees, and position their business to be more resilient than ever in the face of any future challenges that may lay ahead.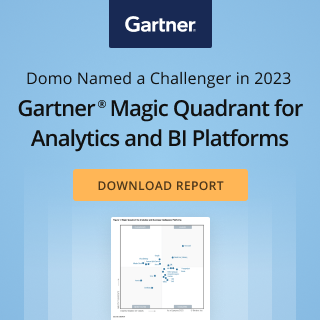 Check out some related resources:
'Future of Work' E-book: How to Safely Reopen the Workplace
'Future of Work' E-book: How to Safely Reopen the Workplace
Learning from others' experience: AB InBev
Try Domo for yourself. Completely free.
Domo transforms the way these companies manage business.