/ Office Etiquette: Future Forward 
Article
Office Etiquette: Future Forward 

"It was the best of times, it was the worst of times…".
Who would have guessed that 160 years ago, Charles Dickens would have accurately summed up the new work paradigm that has taken hold in the pandemic world. Though COVID-19 has forced us to be apart from our coworkers and has taken away the elements of office culture that make the day to day just a little bit easier, it has also ushered in a rapid wave of technology innovation across workplaces that has opened up a world of possibilities and shown us that we can be productive, stay in touch and stay safe no matter the distance between us. In the face of once unimaginable inconveniences, we have become more resilient and adaptable, meeting deadlines despite the conference room being the kitchen table and the trading floor being the living room floor.
That's not to say that office working will become a thing of the past. A recent study by the Gensler Research Institute offered some interesting data around people and their desire to go back to work, with a significant takeaway being, "Most want to go back to the office, but everyone expects to return to a better workplace than the one they left." This survey is one of dozens that have one common theme: that employees have justifiably high expectations from their employers to protect them, address health concerns and speed up the process of modernizing the operational approach towards an office experience that is future forward.
So, how can leadership address concerns over health and safety while ensuring the resilience of the organization? Much of this begins with a simple translation of our newly learned pandemic response behaviors from the real world to the office, starting with something as elementary as social distancing. After all, in our new normal, "6 feet apart" has become a mantra. Maintaining physical distance from our fellow shoppers, salon clients and even friends and family members has become second nature in order to prevent the spread of the virus. It's why restaurants are limiting capacity, retail stores are conducting scheduled shopping appointments and select retailers are providing free face masks to all shoppers.
These health and safety tactics, which just a few months ago would have seemed entirely inconvenient and operationally near impossible, have become no-brainers. The pandemic has proven just how quickly adaptable the human mind is. Social behaviors that were once set in stone have been flipped on their head — we've all felt the discomfort that once commonplace scenes in television shows and movies now bring, like crowded bars and handshaking between strangers evoke in the context of our newly-formed understanding of just how quickly COVID-19 is spread through close contact.
Around the world, we have seen examples of how social distancing not only works, but can be implemented in a way that it can be quickly embraced. In April, OSHA issued an alert on the steps employers must take in deploying social distancing to protect employees. If we keep the habits we've learned outside of the corporate world and maintain them in office, our ability to protect ourselves and our colleagues will become integrated into our natural office behavior.
But when it comes to an office setting, social distancing can get complicated. Offices are built on comradery and being in close proximity with colleagues, and the trend in recent years has been open office spaces with little physical barriers between colleagues. And that's without taking into effect visitors, such as clients, vendors and new employees being onboarded post-pandemic that may not be upholding the same standard of pandemic safety behaviors. So how can organizations change behavior and effectively write the book on new office etiquette, grounded in smart behaviors like social distancing? For us at Domo, it all comes down to data.
Our Safe Worker App allows you to stay in touch with your employees during emergency situations, see employee status, and communicate important updates such as furniture reconfigurations, the reduced capacity of shared areas like conference rooms, break rooms and cafeterias and more. Likewise, our Facilities App helps communicate around important building updates such as new check-in procedures for guests — all leverage easy to understand data visualizations for quicker decision-making and transparent communications.
As social distancing will become a key element of office reopening, here are a few additional steps businesses should consider, per the Society for Human Resource Management:
Avoid in person meetings, use your phone or online conferencing
Unavoidable in-person meetings should be short and be in a large room/space
Eliminate unnecessary travel and non-essential gatherings
Do not congregate — water cooler talk is not the target here, keeping 6 feet apart is
Bring lunch and eat at your desk or avoid doing so in break rooms or going to a crowded restaurant during your break
Find new ways of public transportation (if you live in a city where that is the preferred method of travel). If you are used to carpooling, perhaps avoid that until we have clearer direction on how being in an enclosed like that even for minimal time may spread the disease
Limit your recreational or leisure activities in groups until we are given clear guidance by the CDC or your local/regional municipalities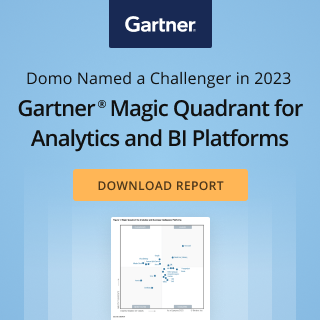 Check out some related resources:
'Future of Work' E-book: How to Safely Reopen the Workplace
How COVID Changes Elements that Shape the Way We Work
Enterprise contact tracing: crawl, walk and then run
Try Domo for yourself. Completely free.
Domo transforms the way these companies manage business.