/ Empowering workers with continuous communications
Article
Empowering workers with continuous communications
While it's natural for organizations to prioritize external communications during a time of crisis or hardship, business leaders are increasingly realizing the importance of communicating efficiently, continuously and transparently with their most important internal stakeholders as well — their employees. In the hyper-connected era of social media, each and every employee can become a company spokesperson — and we don't mean the polished, media-trained kind. Therefore, implementing an effective employee communications strategy as part of your 'return to work' program can help ensure worker safety, minimize reputational risk, optimize hybrid workforce productivity and build trust among employees.
Welcoming employees back to the office post-pandemic will be one of the greatest employee communications challenges that HR leaders, communications departments and the C-Suite have ever had to take on — on par with communications around M&As, IPOs, restructurings or any other monumental event in a company lifecycle. But unlike these events, no one has yet "written the book" on best practices for employee communications for such a high-touch, all-encompassing initiative.
Augmenting this complexity is that the U.S. is reopening at a regional level, with different states and even cities rolling out their own regulations. Many of these are "rolling phases," with different parts of the economy opening up at a time, such as shops and restaurants, and at differing capacities. State and local guidance will affect office reopenings as well. Per law firm Cooley,

"Such guidance may dictate phasing employees back to the office slowly, with a priority on those who need to be in the office to perform their duties."
Once the relevant guidelines are set by the applicable authorities, employers will need to make additional decisions. Out of the group of employees who are legally permitted to return to the office, which employees will be asked to do so? All employees? Only employees performing certain critical functions? Will those employees be required to return or asked to return if they feel comfortable doing so?
With all of these questions and more at hand, the return to office employee communications plan will by no means be simple. But as long as it's clear, consistent and honest, it will drive compliance and provide an ideal template for future crisis communications.
Deliver your messages in a way that's consistent with how your employees are used to taking in any other information — mobile-first and in real-time:
According to a Gallup poll, only 13% of employees strongly agree the leadership of their organization communicates effectively with the rest of the organization. With the ever-changing nature of the pandemic, leadership will have to go above and beyond, reaching their employees continuously and in real-time. Thankfully, they do not have to go at this alone. Today's technology, allowing for real-time, mobile-first communications backed by data-driven insights, can empower business leaders to keep their employees in the know about all get back to work processes, furthering trust and confidence and preventing confusion.
Easy to use, on-demand mobile apps like Domo's Safe Worker App enable push-button notifications to employees, designed to be omnichannel and fit the needs of today's new hybrid workforce — whether they're in the office, working remotely or in transit in between. These apps gather real-time data to inform the workforce on thought process for decisions on how to reopen, or close should any outbreaks occur, and monitor for changes to employee health and wellness in between, will make all the difference when it comes to making employees feel safe. It will also prevent the office 'rumor mill' that tends to gain ground when a gap in transparent communications from above exists.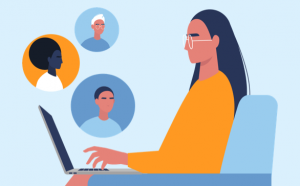 Communications is a two-way street:
Don't just talk at your employees, talk with them. Gathering employee feedback to company-wide plans and procedures such as the return to office timeline, office reconfiguration and contact tracing and temperature scanning requirements will be key to building consensus. Allow employees to participate in two-way communication, encouraging them to express their feelings about reopening, addressing anxiety and fears with honesty and empathy. Consider using anonymous surveys to gauge employees' concerns and willingness to abide by these new processes, and take note of what communications channels, messaging and approach worked or did not work based on employee feedback.

"Continuously taking employee feedback to heart enables you to rapidly pivot your internal communications planning and messaging."
Balance health and safety with privacy:
All internal communications should link back to employee health and safety as your organization's number one priority. Provide ongoing assurance that the organization is safeguarding employee health and safety in a manner that is appropriately respectful of everyone's privacy. Reinforce your organization's commitment to employee privacy, and that any new tools being implemented like temperature scanning and contact tracing are for protecting your employees, not tracking them. For example, if you plan to implement contact tracing or temperature scanning, communicate that a positive test result will be kept anonymous, and that only those that have been in close contact with the person will be notified and urged to quarantine.
Since frequent in-person checkups and all-hands meetings may be long delayed, utilizing technology-driven products can help retain the communication lines among a dispersed workforce. Domo's Safe Worker App in conjunction with our Productivity Indicators App enable business leaders to keep all employees motivated — signaling that they're valuable members of the team whether they're in the office or not.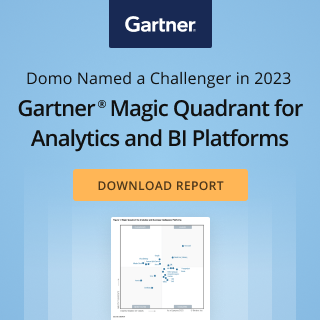 Check out some related resources:
'Future of Work' E-book: How to Safely Reopen the Workplace
A Decentralized Future – A Case For Consideration
Office Etiquette: Future Forward 
Try Domo for yourself. Completely free.
Domo transforms the way these companies manage business.