/ Wasn't your data meant to help solve problems, not create new ones? 
Article
Wasn't your data meant to help solve problems, not create new ones? 
This article investigates the current challenges and bottlenecks around data integration for analytics, with recommendations on how to resolve these issues with new approaches.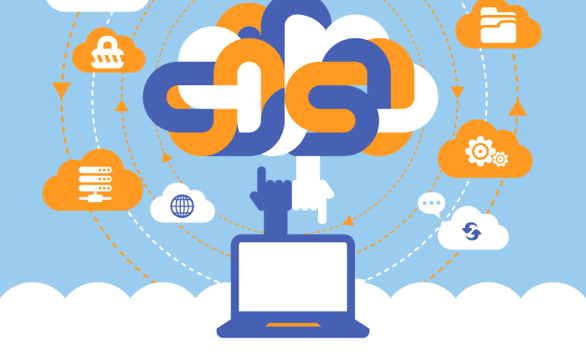 The arrival of cloud computing was accompanied by promises of a revolution in data analytics. Attracted by low storage costs and an explosion of data from various systems and sources, data has been uploaded wholesale to data lakes and sometimes processed into enterprise data warehouses. The potential for business users to exploit these vast amounts of data was an easy sell for IT vision leaders, and budgets were allocated for the creation of new data architectures.
Unfortunately, the new data architecture has begun to cause more problems than it solves for both IT vision leaders and business users alike. Legacy analytics systems built around OLAP cubes, or dated ETL workflows, aren't able to nimbly tap into this wealth of data and it is causing a backlog of work for IT teams and missed opportunities for the business users who need to access, transform, manipulate, and connect to data to inform critical business decisions.
The accepted solution to these problems is, unfortunately, more complexity and not less—more process, more coding, more engineering, more work for IT, and more technology in the form of data integration products. However, there is an alternative that would benefit both IT leadership and business end users of data: cloud data integration, which can simplify and speed up this important stage in the analytics workflow.
Cloud data integration provides the ability to combine, transform, and connect disparate data sets for the purpose of achieving insights or outcomes. It allows an organization to maintain all of its data in a single environment, so users have a comprehensive view of data, architecture, and governance. Centralizing data and making it accessible to promote widespread data literacy enables organizations to spot hidden opportunities, improve performance, and spur innovation.
Connecting data more efficiently
The need to pay down technical debt has become critical to driving business forward—IT spends countless hours updating analytical cubes and building operational processes while complexity compounds. Historically, data warehouse projects require adding more business processes to an already complex organization.
IT leaders have invested millions of dollars in these infrastructure projects that have yet to bear fruit. It is critical that they explore more agile and efficient solutions. A simplified architecture, advanced connector configurations, more elegant ETL orchestration tools, and sophisticated auditing processes will prove more valuable in the long run in maximizing data architecture investments.
Removing the IT backlog
Processes for managing data importing, cleaning, and preparation for further processing are usually manual and very time consuming, hindering operational excellence and holding back progress for departments within organizations.
The solution is to leverage systems with sub-second performance, massive parallel processing columnar architecture, and big data machine learning tools.
Driving down the cost
Cutting the total cost of ownership will empower business users with data transformation and self-service capabilities.
By giving business users access to their own ETL layer, IT workloads are eliminated and ticket filings are supported. The role of the IT department then becomes more about governance and innovation, as there's more time to focus on further data transformation initiatives.
Domo's perspective
Data integration, until now, has been like finding a magic lantern, but you have to waste two of your wishes just to persuade the genie out of the lamp.
Our vision for cloud data integration is to strip back the layers of complexity and allow all data integration tasks to take place online in the Domo cloud, saving massive amounts of IT resources. There is no maintenance and configuration of software or hardware, and ETL processes are made effortless through thousands of pre-made connectors.
These pre-built connectors for thousands of cloud systems mean there's no need to build your own APIs or spin up costly engineering projects.
Domo can be the platform where all enterprise data belongs, including visibility into who is bringing data in, how it's being manipulated—all while operationalizing a certification process so that IT leaders can maintain data accuracy while staying in control over its evolution.
Data integration is an important part of the modern analytics workflow, but it shouldn't be the bulk of the work. Domo can dramatically shorten your data's time to value and relieve the technical debt of traditional data architectures.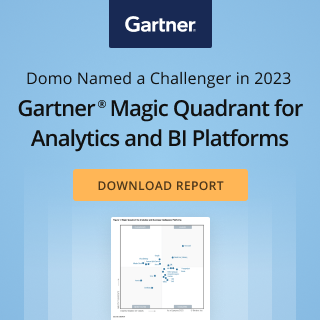 Check out some related resources:
Elevate Your Organization's Data-Driven Culture with Strong Governance Practices
Domo Named a Leader in Nucleus Research's 2023 Analytics Technology Value Matrix
Developing a Data Governance Model that Meets Your Modern Business Needs
Try Domo for yourself. Completely free.
Domo transforms the way these companies manage business.