Our Connections tour is coming to Salt Lake City, and we're calling all new and existing Domo business users to join us!
Spend the afternoon with your peers, Domo enterprise customer speakers, and Product Leads as we cover real-world use cases and explore new innovations in our platform.
Whether you are a power user or just beginning to learn about Domo, you won't want to miss this opportunity to learn from other like-minded professionals on how they put data to work and stay ahead of the competition.
Lunch will be provided along with giveaways.
We look forward to you joining us!
Agenda:
12:00 PM – Registration​ & Lunch
12:30 PM – Welcome & Opening Keynote
1:00 PM – Customer Spotlight
1:20 PM – Customer Spotlight
1:40 PM – Community Spotlight: Celebrating the Most Active Practitioners
2:00 PM – Technology/Product Updates, Q&A, and Innovations ​
3:00 PM – Wrap Up & Closing Remarks
3:15 PM – Happy Hour
Customer Speakers


Richard Hanks
Principal Data & Analytics Architect
Ken Garff

Jeff Metcalf
Vice President – Information Systems
Layton Construction Company

Jason Harper
Founder & CEO
RXA

Jake Harris
Senior Data Engineer
Optum

Rich Saunders
Chief Innovation Officer
State of Utah
Domo Speakers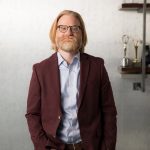 Mark Maughan
Chief Analytics Officer

Daren Thayne
Chief Technology Officer
About Domo:
Domo transforms business by putting data to work for everyone. Domo's low-code data app platform goes beyond traditional business intelligence and analytics to enable anyone to create data apps to power any action in their business, right where work gets done. With Domo's fully integrated cloud-native platform, critical business processes can now be optimized in days instead of months or more.
Connections Tour, Salt Lake City
November 15, 2022 | 12:00 PM MT
Ken Garff Automotive Group Corporate Office
111 E Broadway, Salt Lake City, UT 84111