Connect to your Service data:











The services dilemma.
When it comes to assessing customers' needs, putting a suggestion box on the counter doesn't cut it anymore. There are endless ways to collect feedback, but that's only the beginning. The hard part is knowing which steps to take next.
"A simple implementation and seamless user experience. Domo is finally big data for the people."
The solution.
Gone are the hours spent logging in and out of multiple systems for simple reports. Domo's powerful platform delivers data on a silver platter–so you can stop obsessing over numbers, and start making customers obsess over you.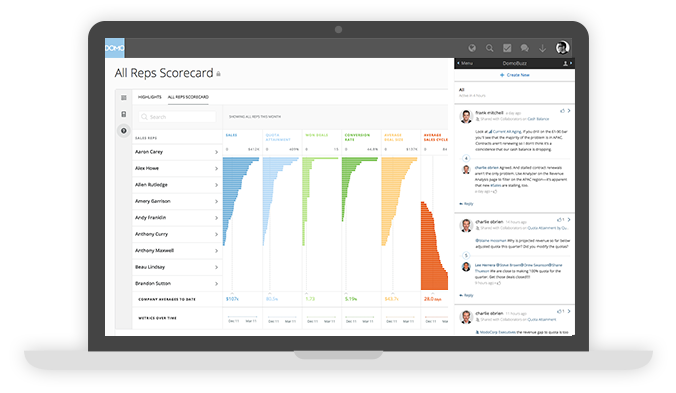 ---
A solution for every role.
See what Domo can do for you.
x
Domo requests your consent to send you email communications. Please customize your Domo experience:
By selecting "YES" and clicking "Submit", you agree that Domo, Inc. and its representatives may contact you at the email address provided. You may
unsubscribe
, or view our
Privacy Policy
, at any time.