Drive business results.
The moment it matters.
watch demo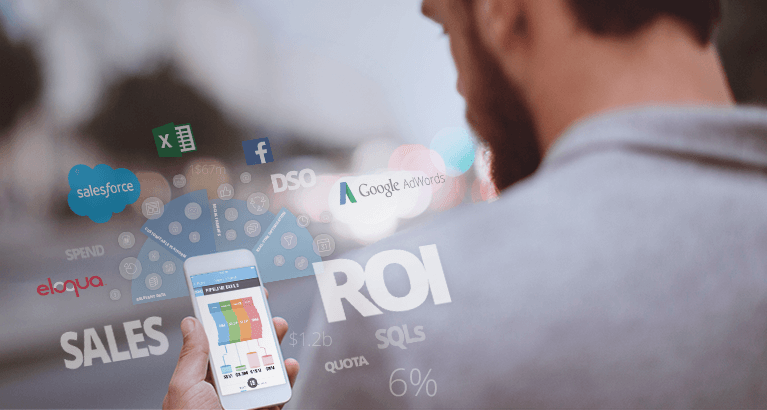 Make smarter, faster decisions.
It's never been easier to connect your people with the data they need to take action.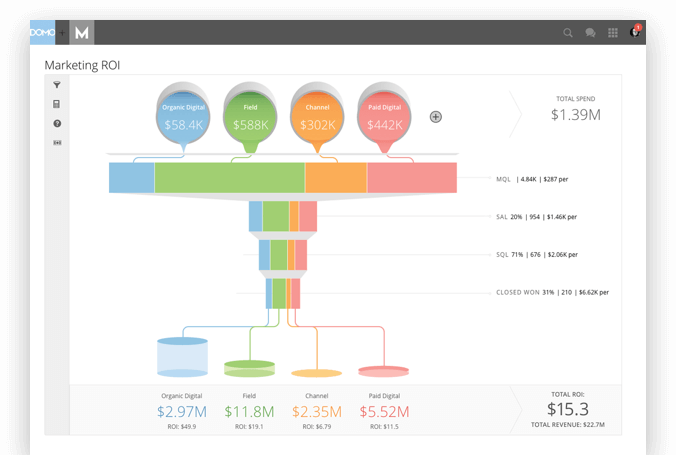 Discover the next big opportunity in your business.
With the right data, you can find hidden opportunities you didn't know existed. Swap one-size-fits-all dashboards and rigid technology stacks with a customizable platform to set you ahead of the pack.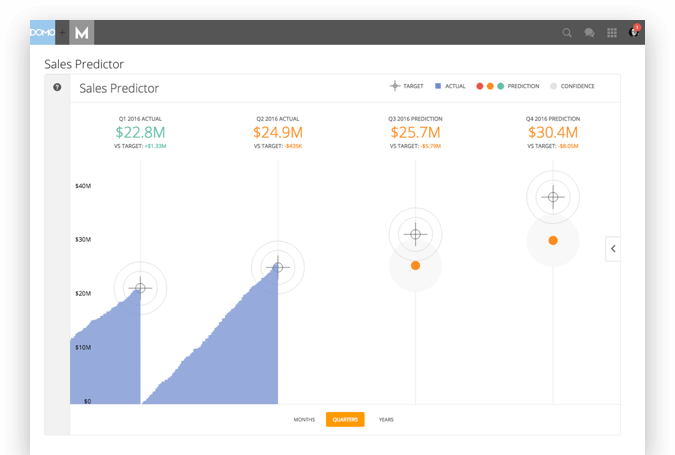 Work better. Together.
When you add human insights to quantitative data, your entire organization gets incredibly smart, incredibly fast.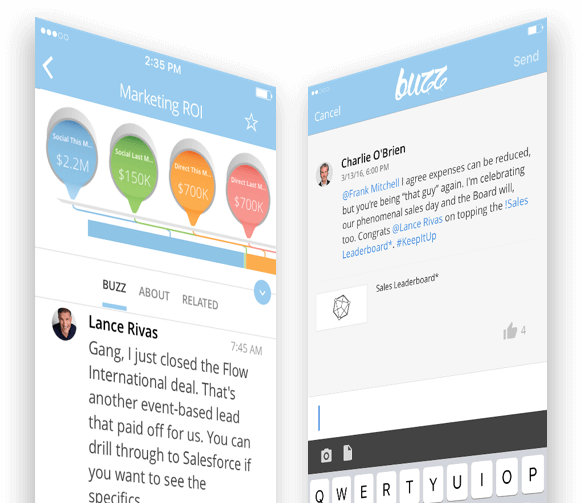 Take action—anywhere, anytime.
Business analytics are useless without action. Domo gets you from insight to action faster than ever before possible.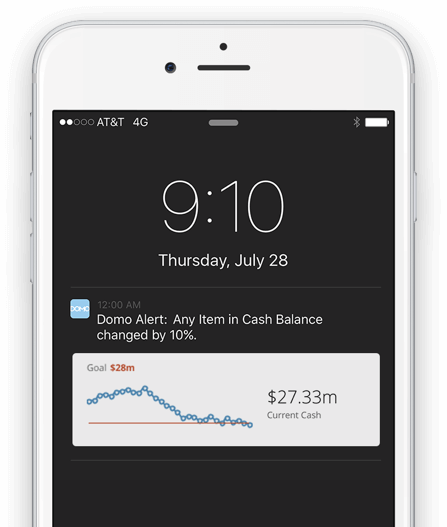 Powered by The Business Cloud.
When you lift the hood of Domo's business management software, you'll find The Business Cloud—the world's first open, self-service platform for running your entire business.
Learn more