/ 20 Crucial Sales KPIs In 20 Minutes
Webinar
20 Crucial Sales KPIs In 20 Minutes
For sales leaders, watching the right performance metrics and effectively managing those measures can make all the difference between a stellar quarter and a lackluster one.Responding constantly to performance metrics allows for timely team feedback and necessary strategy adjustments.
These innovative KPIs include:
Pipeline velocity
Winning percentage
Acquisition costs
Customer life cycle
Revenue leakage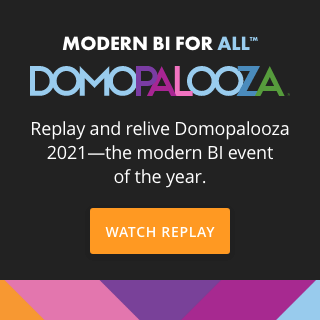 Check out some related resources:
Integrate Financial Data Applications
Get to Know Domo for Finance
The Ultimate Guide to Business Intelligence Today
Try Domo for yourself. Completely free.
Domo transforms the way these companies manage business.