/ Stance Customer Video
Video
Stance Customer Video
See how Domo took Stance from 99 problems to none.
Stance has a culture of style and originality. And now they have a business management platform to match. Domo equals freedom for the staff at Stance. Custom alerts, real-time reporting and dynamic visualizations let their data tell a story from the boardroom to the beach.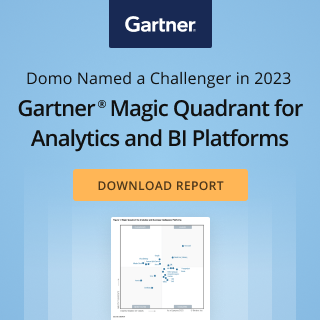 Check out some related resources:
Domo Ranked #1 Vendor in Dresner Advisory Services' 2023 Cloud Computing and Business Intelligence Market Study
Domo Showcases ESG Solution for Gartner BI Analytics Showdown
Data Never Sleeps 10.0
Try Domo for yourself. Completely free.
Domo transforms the way these companies manage business.