/ Domo Knows Finance
Video
Domo Knows Finance
Make sound decisions.
Transforming financial data into a cohesive story drains time, resources, and sanity. Domo brings all your data together in one place and makes it easy to communicate financial health to key stakeholders. With relevant, real-time data at your fingertips, you can mitigate doubt from financial decisions.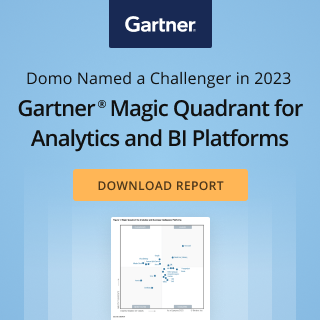 Check out some related resources:
Domo Showcases ESG Solution for Gartner BI Analytics Showdown
Creating modern data experiences that help your customers succeed
Domo Recognized as an Overall Leader in the 2023 Dresner Wisdom of Crowds® Business Intelligence Market Study
Try Domo for yourself. Completely free.
Domo transforms the way these companies manage business.