/ Domo Knows CEOs
Video
Domo Knows CEOs
Lead with confidence.
As CEO, you're at the helm of your business but you're too busy collecting reports from every far-flung corner of your organization to step back and see the big picture. Domo connects to disparate data sources and instantly visualizes the information you need to call the big shots.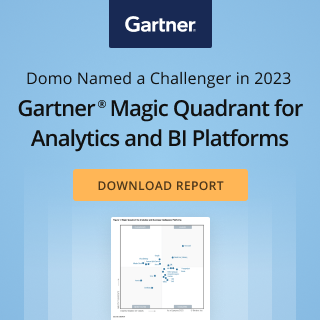 Check out some related resources:
Data Never Sleeps 10.0
Domo for Marketers: Tips and tools to seamlessly manage marketing data
Harnessing the Power of Data to become a better Credit Union
Try Domo for yourself. Completely free.
Domo transforms the way these companies manage business.