/ ClearScore Customer Video
Video
ClearScore Customer Video
See how Domo helped give ClearScore employees the confidence to use data on a daily basis.
As ClearScore started to grow from a startup to an internationally-scaled company, they found the story they were trying to tell with data was a muddy one. Domo helped ClearScore get a transparent view into data company-wide.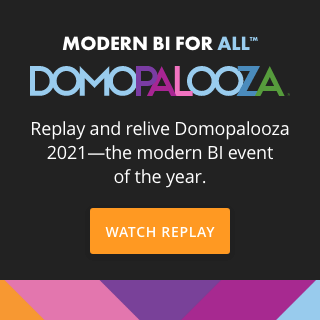 Check out some related resources:
Augmenting the Enterprise Data Warehouse: The Pros and Cons of OLAP Cubes
Eckerson Webinar: The Rise of Unified Data and Analytics Platforms -- A Case for Convergence
Accelerating the Data Lifecycle: Using Domo and Snowflake to Drive Data Value Faster
Try Domo for yourself. Completely free.
Domo transforms the way these companies manage business.