Domo commissioned Forrester Consulting, an independent research firm, to conduct a study evaluating the total economic impact of Domo, highlighting the benefits of real-time business optimization. Their analysis made the impact of Domo clear.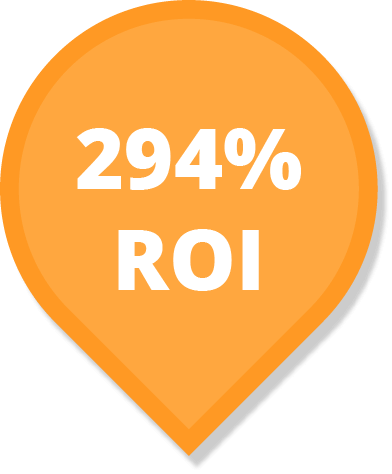 Forrester calculated a risk-adjusted Return on Investment (ROI) of 294% over three years.
That's nearly three dollars earned for every dollar spent.
Payback time: <1 month
Forrester found Domo pays for itself, and it pays fast—customers saw a return on investment in less than 1 month.