/ Visual Reporting and Analysis
Report
Visual Reporting and Analysis
Brought to you by: TDWI
This TDWI Best Practices Report found 74% of survey respondents credit data visualization for a "very high" or "high" increase in business user insights.Data visualization is increasingly an essential element of business intelligence (BI), especially for executives and managers.
Here are other results from BI professionals who responded to the survey:
85% felt dashboards are a preferred medium for data visualization

74% felt visualization is important to executives
79% felt visualization capabilities of a dashboard will influence future dashboard purchases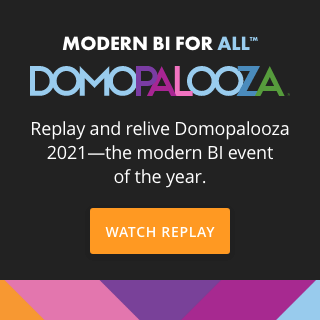 Check out some related resources:
Catch up on the newest features now available in Domo
How COVID-19 Impacts Businesses, Budgets, and Projects
Getting to Consumer Goods Greatness
Try Domo for yourself. Completely free.
Domo transforms the way these companies manage business.