/ Getting to Consumer Goods Greatness
Report
Getting to Consumer Goods Greatness
An interview with Esat Sezer, former CIO of Coca-Cola and Whirlpool
We sat down with Esat and got his take on what CPG brands can and should be doing to succeed in a constantly-disrupted space. Learn how he characterizes the evolution of the consumer goods industry and where he sees it heading.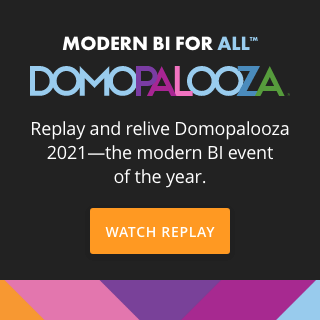 Check out some related resources:
Product Overview: Domo BI & Analytics
By the Numbers: The Total Economic Impact™ of Domo For Small and Medium Businesses
Unlocking Productivity Through Real-Time Data 
Try Domo for yourself. Completely free.
Domo transforms the way these companies manage business.