/ 5 Challenges CIOs Are Facing Today—and How to Solve Them
Report
5 Challenges CIOs Are Facing Today—and How to Solve Them
Today's CIO must juggle a large number of pressures and challenges all at once—and the challenges are only growing. Read this whitepaper to hear from five revered IT leaders from around the world on best practices for succeeding as a CIO.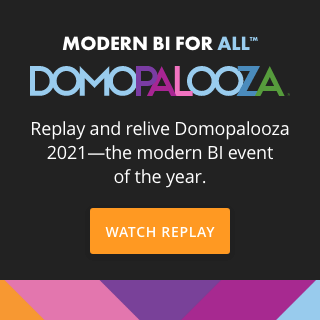 Check out some related resources:
How 'Modern BI for All' Is Advancing the Life Sciences Industry Through Intelligent Action 
By the Numbers: The Total Economic Impact™ of Domo For Small and Medium Businesses
Why Life Sciences Companies Need Data Literacy Across the Entire Organization
Try Domo for yourself. Completely free.
Domo transforms the way these companies manage business.