/ 5 Challenges CIOs Are Facing Today—and How to Solve Them
Report
5 Challenges CIOs Are Facing Today—and How to Solve Them
Today's CIO must juggle a large number of pressures and challenges all at once—and the challenges are only growing. Read this whitepaper to hear from five revered IT leaders from around the world on best practices for succeeding as a CIO.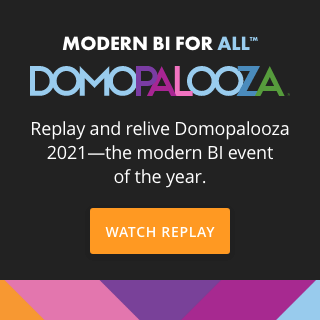 Check out some related resources:
​Domo Everywhere Product Demo: Revolutionizing Embedded Analytics
Full Event: Revolutionizing Embedded Analytics
IT Leads and BI Analysts Versus Dark Data
Try Domo for yourself. Completely free.
Domo transforms the way these companies manage business.