/ Closing the Data Decision Gap
Report
Closing the Data Decision Gap
How the Right Data Apps Can Empower Organizations to Become Truly Data-Driven
There is a growing gap between the amount of data available and the crucial decisions that are being made at every level of an organization—and that "data decision gap" threatens to not only compromise the investments organizations continue to make in digital transformation but cause those organizations to let instinct rather than information determine their futures. Read the latest research based on a survey of 441 business and data vision leaders.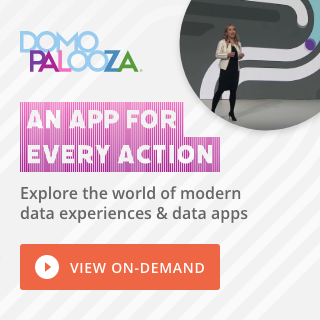 Check out some related resources:
Embracing the future of data with augmented BI
How a leading fashion retailer is using data to drive growth
Why BI Programs Fail to Scale: The Data Decision Gap
Try Domo for yourself. Completely free.
Domo transforms the way these companies manage business.