/ By the Numbers 2019: A Look at the Total Economic Impact of Domo
Report
By the Numbers 2019: A Look at the Total Economic Impact of Domo
ROI matters to you. And it matters to every Domo customer.
That's why Domo commissioned Forrester Consulting, an independent research firm, to investigate the total economic impact of the Domo platform, highlighting the benefits of real-time business optimization. Their analysis made the ROI of Domo clear.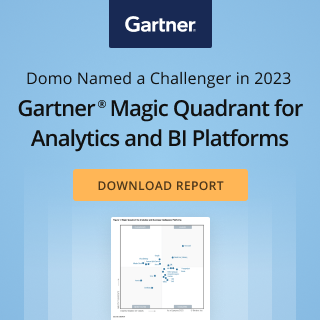 Check out some related resources:
Domo Named a Leader in Nucleus Research's 2023 Analytics Technology Value Matrix
Data Never Sleeps 10.0
POV: Next-Generation Banking
Try Domo for yourself. Completely free.
Domo transforms the way these companies manage business.