/ 7 Retail Predictions for the 2019 Holiday Season
Report
7 Retail Predictions for the 2019 Holiday Season
Download the whitepaper to learn:
Why eye-to-eye interactions with customers are crucial for brand loyalty, especially during the holidays
How to create an experiential treatment in-store for tremendous upsell results
More about technologies like augmented reality and mobile-first for better traffic measurements
The value of separating service and task as a huge differentiator in interactions with customers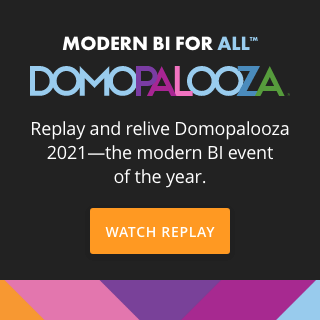 Check out some related resources:
Eckerson Group's 2021 Deep Dive on Domo
Gartner Report | Predicts 2021: Analytics, BI and Data Science Solutions — Pervasive, Democratized and Composable
Life Sciences Roundtable: Making the Move to Modern BI for All
Try Domo for yourself. Completely free.
Domo transforms the way these companies manage business.