/ Report: Domo's Data-Driven Marketing Survey
Report
Report: Domo's Data-Driven Marketing Survey
Data is a blessing and a curse to marketers. This survey report reveals marketers' troubles and successes with data, and reveals important trends that are defining the data-driven marketer of today.
Discover these interesting facts:
Why a large percent of executives can't measure social media ROI
5 common reasons marketers aren't consuming more data
Which old-school technology is the top vehicle for sharing marketing reports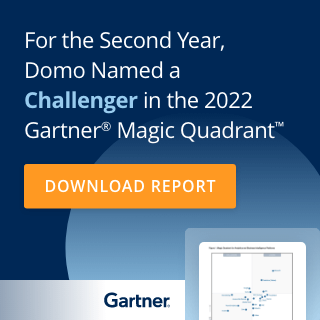 Check out some related resources:
How an automotive marketplace builds valuable data relationships with its massive network of partners
How a private equity firm uses data to expand and enhance its business portfolio
Why Domo is where work gets done
Try Domo for yourself. Completely free.
Domo transforms the way these companies manage business.