/ How Business and IT Professionals View BI Differently
Infographic
How Business and IT Professionals View BI Differently
It's no secret that business executives and IT professionals see the world differently—but it's those differences that provide an important balance that keeps an organization moving forward smoothly and intelligently.
What business executives care about in their BI:
Ease of use

Speed & agility
Clear & concise information
Sustainability
What IT professionals care about in their BI:
Rock-solid security

Access controls on data
Compliance with regulations
Ease of integration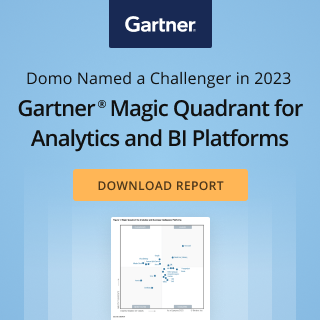 Check out some related resources:
Domo's AI Service Layer: Unlocking the Power of Generative AI
AI in Business: The Importance of Responsible Innovation
Foundations in Applied AI
Try Domo for yourself. Completely free.
Domo transforms the way these companies manage business.