/ Forgotten Women in Tech History
Infographic
Forgotten Women in Tech History
Having more women in tech, and recognizing and celebrating their accomplishments that began over a century ago and continue today, is vital to producing a more powerful future. But just how big of a role did women play in shaping technology? You may be surprised.
Download the presentation to learn about the impressive accomplishments of these pioneering women in tech.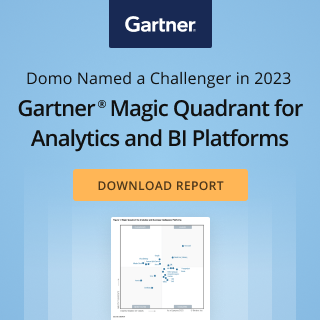 Check out some related resources:
Domo Ranked #1 Vendor in Dresner Advisory Services' 2023 Cloud Computing and Business Intelligence Market Study
Domo for Marketers: Tips and tools to seamlessly manage marketing data
POV: Next-Generation Banking
Try Domo for yourself. Completely free.
Domo transforms the way these companies manage business.