/ By the Numbers: The Total Economic Impact™ of Domo Data Apps
Infographic
By the Numbers: The Total Economic Impact™ of Domo Data Apps
A recent Forrester study concluded that Domo customers can realize a 455% ROI
In today's landscape, companies are looking to improve business outcomes and bring data to the forefront of decisions. Domo commissioned Forrester Consulting, a leading global research and advisory firm, to identify the benefits of Domo's low-code data app platform that goes beyond traditional business intelligence.
As part of Forrester's study on the total economic impact of Domo, Forrester interviewed four decision-makers with experience using Domo to better understand the benefits, costs, and risks associated with this investment. Check out this infographic to see a quick overview of the business benefits and three-year financial impact of Domo.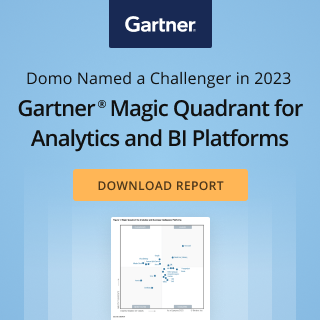 Check out some related resources:
Navigating AI Challenges and Opportunities: Thought Leader Roundtable
Full Event: Domo AI Innovation Summit 2023
Foundations in Applied AI
Try Domo for yourself. Completely free.
Domo transforms the way these companies manage business.