/ How to Be a Successful Marketer (and How Domo Can Help)
Guide
How to Be a Successful Marketer (and How Domo Can Help)
Everyone has a number to hit. As a marketer, it can be difficult to prove your worth and show exactly how you're contributing to the bottom line. But that doesn't mean it's impossible.
This guide will walk you through some of the most important questions you should be asking yourself now to become a more successful marketer.
Download the guide to learn how to:
Identify your impact.
Quantify your contribution.
Share your success.
Optimize your operation.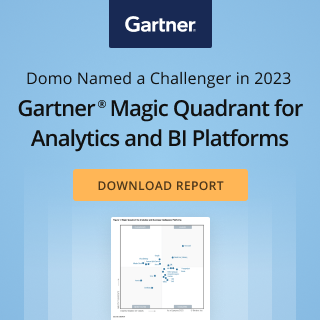 Check out some related resources:
Domo Ranked #1 Vendor in Dresner Advisory Services' 2022 Analytical Platforms Market Study
Variables use case and feature walkthrough
How to ignite insight-driven decision-making across your business
Try Domo for yourself. Completely free.
Domo transforms the way these companies manage business.