/ Fighting e-commerce FOMO
Guide
Fighting e-commerce FOMO
E-commerce marketers have long relied on the Fear Of Missing Out (aka FOMO) to motivate shoppers to dive into one-day sales, loyalty programs, online-only deals, and more. But now with the never-ending drumbeat of new e-commerce technology, and the related data it makes available, you may be feeling some FOMO of your own.
So how do you know when to hold off and when to go all in? Read the guide to learn how to develop a thoughtful approach to technology that keeps your ultimate goals in mind and your FOMO at bay.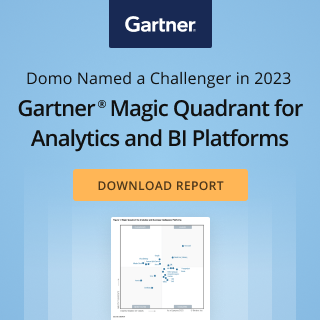 Check out some related resources:
Automate Financial Alerts with Domo
Domo for Life Sciences
Unlocking Productivity Through Real-Time Data 
Try Domo for yourself. Completely free.
Domo transforms the way these companies manage business.