/ Why Manual Reporting Is Crushing the CFO
Guide
Why Manual Reporting Is Crushing the CFO
(And what to do about it)
If you're a CFO, chances are you're working too much. And with all the problems caused by manual reporting, it's no wonder you're spending 60 – 80 hours per week in the office.
Here are 3 reasons manual reporting is crushing the CFO:
It's a Massive Time Suck
It's Prone to Costly Errors
It Can't Scale with Big Data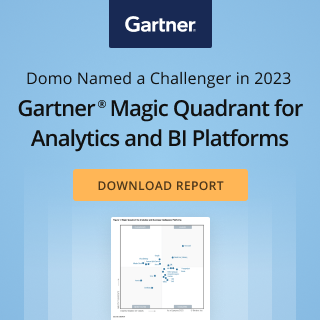 Check out some related resources:
Dresner Wisdom of Crowds BI 2020 Market Study
Why Eckerson says Domo is an ideal choice for anyone looking to get more value from its data
Why Domo Is Dresner's Top Cloud BI Pick Again
Try Domo for yourself. Completely free.
Domo transforms the way these companies manage business.