/ Is Your Data Cheating on You?
Guide
Is Your Data Cheating on You?
Five Signs you and your Data are Growing Apart
Your relationship with your data can be a lot like a love affair. Think about it: at first, you're head over heels. Then, suddenly, there's distance. Information that used to flow freely is withheld. Simple questions go unanswered. It's time to admit it: your data doesn't love you anymore.How can you avoid such an unhappy breakup? Be prepared.
Here are five signs that you and your data are growing apart:
It's showing up late
Your data is giving you the runaround
You're living in the past
Communication breaks down
There's just no spark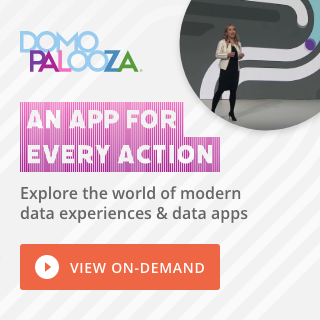 Check out some related resources:
10 Ways to Turn Data into Actionable Insights
How Sony Interactive Entertainment creates an advantage by sharing data across its massive partner network
Domo Named a Leader in Nucleus Research's 2022 Analytics Technology Value Matrix
Try Domo for yourself. Completely free.
Domo transforms the way these companies manage business.