/ Is Your Data Cheating on You?
Guide
Is Your Data Cheating on You?
Five Signs you and your Data are Growing Apart
Your relationship with your data can be a lot like a love affair. Think about it: at first, you're head over heels. Then, suddenly, there's distance. Information that used to flow freely is withheld. Simple questions go unanswered. It's time to admit it: your data doesn't love you anymore.How can you avoid such an unhappy breakup? Be prepared.
Here are five signs that you and your data are growing apart:
It's showing up late
Your data is giving you the runaround
You're living in the past
Communication breaks down
There's just no spark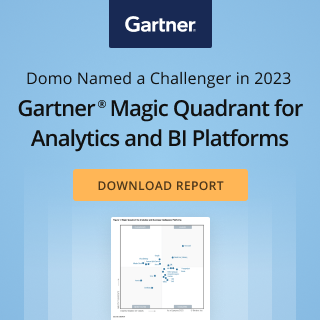 Check out some related resources:
Variables use case and feature walkthrough
Domo Ranked #1 Vendor in Dresner Advisory Services' 2022 Analytical Platforms Market Study
Elevate Your Organization's Data-Driven Culture with Strong Governance Practices
Try Domo for yourself. Completely free.
Domo transforms the way these companies manage business.