/ 5 Moneyball Metrics Sales Executives Can't Ignore
Guide
5 Moneyball Metrics Sales Executives Can't Ignore
Sales is hit or miss for most companies, but it doesn't have to be that way. Sales organizations everywhere can learn critical lessons from Billy Beane, the general manager of the low-budget, down-market Oakland A's. Beane could see baseball executives were assigning value to the wrong attributes, so he did something about it.
Here are five moneyball metrics sales can't afford to miss:
Pipeline velocity
Winning percentage
Closing speed
Acquisition cost
New logos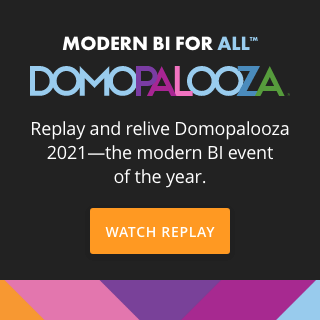 Check out some related resources:
Create and share dashboards and data anywhere
National Geographic Customer Video
How Golden Agri-Resources put data in the hands of field-workers
Try Domo for yourself. Completely free.
Domo transforms the way these companies manage business.