/ 4 Ways Retailers Can Beat the Competition
Guide
4 Ways Retailers Can Beat the Competition
Here's a secret: most retailers already have all the data they need to excel. But when data is spread across different spreadsheets, systems, and applications, retailers can't get the timely, accurate insights they need to help them grow.
Here are four ways retailers can maximize their data:
Point of Sales (POS) System
Supply Chain Data
E-commerce
Social Media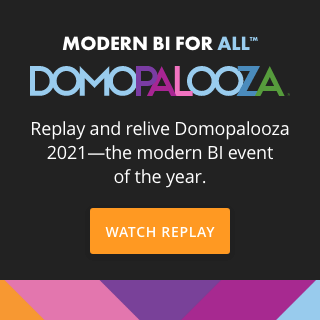 Check out some related resources:
Data Never Sleeps 3.0
2016 Social CEO Report
Data Never Sleeps
Try Domo for yourself. Completely free.
Domo transforms the way these companies manage business.