/ Data-Driven Marketing Essentials: 4 Things Every Marketer Needs to Do
Guide
Data-Driven Marketing Essentials: 4 Things Every Marketer Needs to Do
The days of gut-instinct marketing are over. Today, successful marketing requires access to critical metrics around the clock, so you can monitor your campaigns in real time and change course before it's too late.
Armed with the solutions proposed in this guide, every marketer can harness the power of real-time data to optimize across the funnel in every effort.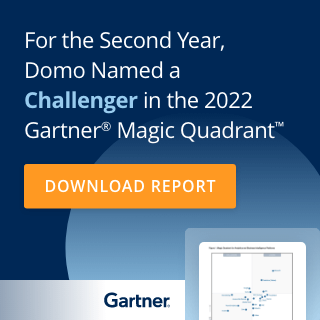 Check out some related resources:
Closing the Data Decision Gap
Creating modern data experiences that help your customers succeed
Nucleus Research: Domo's ROI as a Data Platform
Try Domo for yourself. Completely free.
Domo transforms the way these companies manage business.