/ Resources for planning your corporate contact tracing strategy
Article
Resources for planning your corporate contact tracing strategy
The widespread impact of COVID-19 and its high transmission rates mean contact tracing is now something that all individuals and businesses need to understand and participate in. Businesses need to ensure that all employees are safe and that their operations can continue as employees return to work.
Whether you're at the early stages of developing an approach or want to check your strategy against best practice, we've assembled a range of guides and reports to help inform you about employer-based contact tracing programs.
1. Overview: practical applications of contact tracing for COVID-19
This comprehensive guide from McKinsey was published in May 2020 and provides a deep dive into the latest thinking and best practice for COVID-19 contact tracing.
2. Training: a free training course on contact tracing and how it works
Anyone in your team can learn the essentials of a contact tracing program with this free online training course on Coursera, with material by John Hopkins University.
3. Inspiration: ways to go beyond basic contact tracing
Gartner explains How Technology Can Curb the Spread of COVID-19, such as apps that focus on gamification.
4. Privacy: getting the balance right between employees safety and privacy
PwC has created a guide to balancing employee privacy and public health and safety to discuss some of the ways in which contact tracing can and should be deployed within the workplace.
5. Decision making: contact tracing within your business
Ethics and governance for digital contact tracing technology is a report from John Hopkins University that highlights the ethical, legal, policy, and governance issues that must be addressed in a digital contact tracing strategy.
6. Legal: what measures are businesses legally allowed to take?
This legal framework for employer-based contact tracing provides a guidance from legal firm Ropes & Gray that you can use alongside your own legal advice.
7. Attitudes: anticipate negative feedback, and make plans to counter it
The article "Why contact tracing may be a mess in America" on MIT Technology Review discusses the challenges that contact tracing faces within American society as a whole. Use it to inform your team on likely feedback from employees and suggest ways to respond.
8. Context: how are countries that have already returned approaching the problem?
Learn more about the methods of New Zealand from this official government website for business or Germany in this Washington Post article.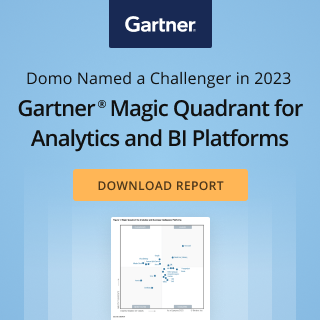 Check out some related resources:
'Future of Work' E-book: How to Safely Reopen the Workplace
Learning from others' experience: AB InBev
Privacy Considerations for Safely Getting Back to Work
Try Domo for yourself. Completely free.
Domo transforms the way these companies manage business.