/ Management strategies in response to COVID-19
Article
Management strategies in response to COVID-19
Organizations in all sectors are dealing with a host of new challenges, from disrupted supply chains to new safety regulations. A challenge which is less obvious but can have a huge impact on business recovery is how to manage a workforce that has been fundamentally altered by the response to the COVID-19 pandemic, both in the way they work and also as individuals.
As companies try to kick-start their operations, there is likely to be a temptation to treat the workforce as an asset that can be squeezed for efficiency, rather than a group of people going through social and economic disruption. For example, Brian Kropp, Chief of Research for Gartner's HR practice group, expects 80% of companies to use some form of remote monitoring technology by the end of 2020, up from the 50% who use it with remote workers now.
One of the challenges for organizations will be to balance the essential need to measure much more than before (e.g. contact tracing, facilities usage, operational efficiency) but without imposing on employee's privacy or affecting their motivation.
While Covid-19 might be new, the question of how far workers should be monitored is far from it. In 1960 Douglas McGregor coined the terms "Theory X" and "Theory Y" to describe two very different approaches to management.
"Theory X" was based on the idea that workers are inherently lazy and only motivated by pay or other direct incentives. As such, managers should assign small, defined tasks to workers, and monitor them closely to ensure they are completed.
In contrast, "Theory Y" stated that most employees are motivated to achieve goals, and if organizations treat workers as people and invite them to share commercial goals, then those people would work hard to achieve goals in a relatively self-directed manner.
Since the study was published, Theory X has largely fallen out of favour. Today, most knowledge workers are used to being given a certain amount of autonomy in their work, and the ability to work flexibly and remotely when needed.
A Resurgence of Theory X?
It could be tempting for managers to want a return to Theory X approach as they return to work, attracted by the desire to bring some certainty and predictability following global shutdowns.
However, adopting a Theory X management style in the current environment presents huge risks. Employees may feel their employer does not trust them or is micro-managing them. They may simply think the monitoring is unfair, reducing motivation and, ultimately, productivity.
The key to successful monitoring is not to focus on micro-managing an employee, in a Theory X approach. Rather, it's to use monitoring to understand how to support employees in reaching their goals, while protecting their wellbeing, in a Theory Y approach.
Performance Monitoring
For example, a company might use a performance monitoring app such as Domo Performance Monitoring to collate high-level metrics on custom productivity measures. This might relate to the number of sales calls completed, or whether a specific workflow is taking less or more time than expected.
These metrics can then be analysed to see whether new workflows are being successfully adopted, or whether specific processes are taking home workers longer than office-based workers. This insight can help workers remain productive, and also identify any potential issues around employee engagement and wellbeing, where an employee needs additional support.
In addition, the information from this type of technology can be used by managers to help keep a team focused, motivated and working towards the same goals, even if they are scattered across different locations. For many managers, this will be their first experience of managing long-term, remote workers, and the information gleaned from performance monitoring can be invaluable in empowering the manager to drive productivity and support employee wellbeing.
Training & Development
As employees return to work, there will be a huge focus on learning and development, as companies roll out training modules to educate their workforce on new safety protocols and compliance requirements.
Performance monitoring can track whether workers have completed required training modules, and apps such as Domo Training Compliance can also offer certification and quizzes. Monitoring dashboards can also capture critical data on whether employees are complying with new wellbeing and safety requirements at work.
Quick Questions:
How can an organization realise the benefits of performance monitoring and remote employee monitoring while maintaining a participatory "Theory Y" culture? To begin with, ask these questions:
What is your organization doing to train and guide managers to support remote employees
What additional support is in place to support employees learning new workflows, and safety protocols?
How have new workflows impacted on operational efficiency, and how will this impact employee working patterns and responsibilities?
What data and processes can be used to support and measure the success of these initiatives?
Theory Y-based performance monitoring can help your organization to answer all of these questions -– without a stopwatch in sight.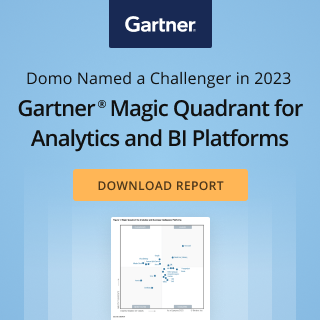 Check out some related resources:
'Future of Work' E-book: How to Safely Reopen the Workplace
2020 Lockdown Economics Report
A Decentralized Future – A Case For Consideration
Try Domo for yourself. Completely free.
Domo transforms the way these companies manage business.