/ Focus on speed as a long-term strategic goal
Article
Focus on speed as a long-term strategic goal
The speed and impact of COVID-19 globally was a massive surprise to normally stable economies. In those early days of the pandemic, companies scrambled to adapt and many found themselves working at a pace that would have previously been unthinkable. Companies who were able to adapt to the new speed of decision making and execution, thanks to agile working practices or the right leadership, have come through the first wave measurably stronger than those who didn't.
The pace of change may appear to have slowed slightly as lockdowns are eased and businesses reopen their doors. It is tempting to see the pre-pandemic way of working as the goal to work towards. Instead, McKinsey argues in "Reinventing the organization for speed in the post-COVID-19 era" that the speed and structures that were necessary during the initial crisis should actually become the normal way of working for companies to succeed longer term.
Three areas an organization can optimize for speed
To understand where you can make deeper, fundamental change to your organization to capitalize on recent shifts towards faster operations, McKinsey highlights three areas to focus on:
Ways of working: how can you increase the speed and responsibility for decision making? How can you track performance at speed to maintain high standards? Can you work with suppliers and partners in a different way that enables you to remain adaptable?
The structure of the organization: reduce hierarchy and bureaucracy to allow smaller groups to make decisions at speed; enable cross-functional teams to break down silos through shared objectives; and make hybrid working, with more people in different locations, normal within the company.
Talent and people: enable a wider group of people to lead and apply people in the right way; increase learning and adaptability so people remain flexible and open-minded to future needs; change the role of senior leadership to empower others rather than become a choke point of responsibility and decision making.
If those areas seem relevant to your business, beyond your COVID-19 response plans, how can you apply the learnings to your business? Take advantage of current momentum and take deliberate steps to embed speed within your operations.
Changing from "speed for survival" to "speed by design"
The areas identified by McKinsey are not at all revolutionary to the COVID-19 era of working; many of these principles have been discussed around water coolers and in boardrooms for the last decade under the banners of agile methodology, digital transformation or similar.
Despite the aspirations, many companies found them difficult to adopt. Behavior change within organizations is notoriously difficult, but the sheer scale of the change needed to cope with the COVID-19 pandemic demanded companies move fast and to reinvent processes which previously seemed untouchable.
But how can these changes become embedded in the organization longer term? If the leadership and motivation is present, then what is needed next is support from a new way of thinking about the organization's systems and tools.
Most of the areas that need change — centralized control, slow decision making, low levels of employee empowerment — are products of an era when they were the sensible way of doing business. For example, in the analogue era companies steered away from distributed decision making because it was impossible for leadership to have visibility over the sheer volume of activity and be sure they weren't harming the business.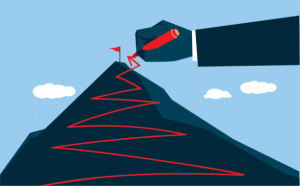 Take action and don't let old habits take over
Today, systems like Domo exist to make these new ways of working possible. Organizations who create small, cross functional teams can give them accountability for specific goals (managing for outcomes not outputs) which can be measured and shared to key stakeholders. Leadership no longer needs to be a bottleneck for decision making and instead can move their focus to enabling teams by creating a collaborative environment they need for success.
We're big advocates for leveraging speed as an advantage. Our platform is designed to get data, apps and insights to decision makers at unbelievable speed. If you would like to learn more about how other companies are taking advantage of this speed, learn more from eBay and Traeger.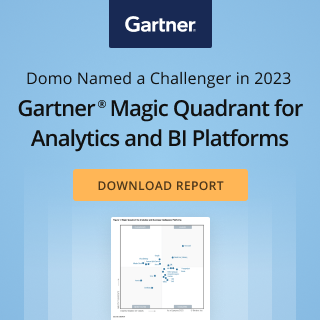 Check out some related resources:
'Future of Work' E-book: How to Safely Reopen the Workplace
Office Etiquette: Future Forward 
'Future of Work' E-book: How to Safely Reopen the Workplace
Try Domo for yourself. Completely free.
Domo transforms the way these companies manage business.