Our Connections Tour is coming to Sydney, and we're calling all data enthusiasts to join us!
Spend a half day with your peers, Domo enterprise customer speakers, and product leads to explore real-world use cases and new platform innovations.
Whether you're a power user or just starting to learn about Domo, don't miss this opportunity to learn from like-minded professionals about how they use data to multiply their business impact and stay ahead of the competition.
Agenda
12:30 PM – Arrival & Registration
1:00 PM – Introduction
1:10 PM – Practical AI Applications Technical Workshop
1:50 PM – App Creation Tools Technical Workshop
2:30 PM – Afternoon Tea
3:00 PM – Welcome & Opening Keynote
3:30 PM – CUSTOMER PANEL: Seeing What Others Don't: Rediscovering the Role of Intuition and Context in the Age of Data
4:00 PM – Technology Keynote
4:40 PM – Amplify your Cloud Stack
4:08 PM – Community: Connect, Learn, Give Back
4:56 PM – Closing
5:00 PM – Networking & Drinks
Practical AI Applications – Technical Workshop
(recommended for Domo technical users only)
Are you ready to harness the incredible potential of Artificial Intelligence within the Domo ecosystem? Designed specifically for Domo customers who are well-acquainted with the Domo platform and ready to take the next step by leveraging AI within Domo. During this immersive session, we'll be delving deep into practical AI applications that can supercharge your data experiences.
App Creation Tools – Technical Workshop
(recommended for Domo technical users only)
Learn to build modern data experiences with Domo's App Creation Tools. This session is designed for technical users and will cover a variety of tools that span no-code app building to pro-code app development and automation.
Our expert speakers will guide you through these interactive sessions to help you explore new ways to leverage your data and create impactful data experiences for your team.
We look forward to seeing you there!
Customer Speakers
Stephen Haddad
Chief Technology & Operations Officer, Southern Cross Austereo
Anson Mai
Head of FP&A at FujiFilm, Business Innovation Australia
Ankit Poothia
Senior Director, BI & Insights​, Concentrix
Domo Speakers
Mark Maughan
Chief Analytics Officer & SVP of Customer Success
Beth Saenz
VP, Engineering Services
Matt Mecham
General Manager, Domo Apps
Florencia Silveira
Data Scientist
Bryan Powell
Associate Data Scientist
Peter Steggall
Vice President, APAC
Brad Kasell
Principal Technology Strategist
Cadell Falconer
Sr. Technical Product Manager, App Strategy & Enablement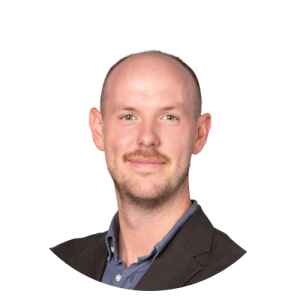 Nicholas Hede
Solutions Consulting Manager
Lyndon Apthorpe
Senior Value Optimisation Advisor
About Domo
Domo puts data to work for everyone so they can multiply their impact on the business. Our cloud-native data experience platform goes beyond traditional business intelligence and analytics, making data visible and actionable with user-friendly dashboards and apps. Underpinned by AI, data science and a secure data foundation that connects with existing cloud and legacy systems, Domo helps companies critical business processes at scale and in record time to spark the bold curiosity that powers exponential business results
Connections Tour, Sydney
October 19, 2023 | 12:30 PM AEDT
The Establishment
252 George St, Sydney NSW 2000, Australia