/
7 speakers you won't want to miss at Dreamforce 2017
Dreamforce is happening in San Francisco next month (November 6-9, to be exact), and it's going to be packed with the newest insights, innovations in tech, and luminaries who are shaping the future—and the present—of the tech landscape.
If you're going to the event, you'll be rubbing shoulders with executives from disruptive companies like YouTube, IBM, Uber, and of course, Domo. They've all had their fair shares of hits and misses and have come out as some of the most successful and influential leaders in the industry. It's your chance to learn from their expertise, personal experiences, formulas for success, and best practices to get you there. Our best advice is to just take it all in and come back with some game changers in your back pocket.
From CEOs to Chief Philanthropy officers, here's the short list of the movers and shakers at Dreamforce 2017: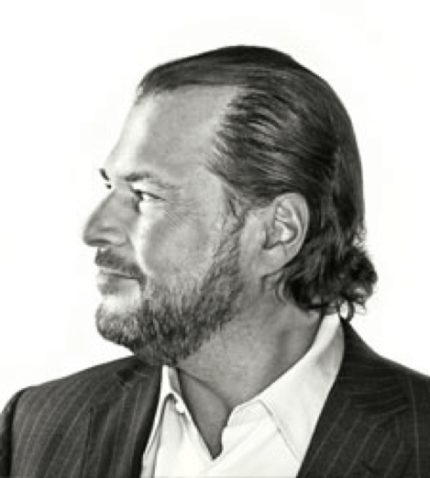 As founder, chairman, and CEO of Salesforce, Marc Benioff has turned Salesforce into one of the World's Most Innovative Companies according to Forbes Magazine, and is a pioneer in the world of cloud computing. He has grown Salesforce into the largest CRM—and one of the 10 fastest-growing software companies—in the world.
Susan Wojcicki has been CEO of Youtube since 2014. As the former Senior Vice President of Marketing at Google, she advocated for the $1.65 billion acquisition of Youtube by Google. The video sharing site now holds an estimated worth of $90 billion.
#3) Suzanne DiBianca, Executive VP, Corporate Relations and Chief Philanthropy Officer at Salesforce
DiBianca has been leading the Salesforce Foundation since Salesforce's earliest days, evangelizing Salesforce's 1-1-1 model that integrates philanthropy directly into companies' business models.
#4) Sylvia Acevedo, CEO, Girl Scouts of the US
A former engineer and NASA rocket scientist, Acevedo attributes her success to her own experience as a Girl Scout. As CEO of the Girl Scouts of the USA, she now advocates helping your girls believe that they can achieve their own dreams.
#5) Ginni Rometty, Chairman, President and CEO, IBM
Beginning her IBM career in 1981, the new Chairman, President, and CEO has held numerous leadership positions within the company, and led the largest acquisition in professional services history with the 2002 purchase of PricewaterhouseCoopers Consulting.
With leadership positions at Apple, PepsiCo, and Beats under her belt, alongside successful collaborations with brands like Target and Chevy, Saint John joined Uber in June, 2017 as the company's first ever Chief Brand Officer.
#7) Alan Murray, President of Fortune and Chief Content Officer, Time Inc.
Murray has been editor-in-chief of Fortune since 2014 and oversees editorial operations and quality at Time Inc. His resume includes President of Pew Research Center and overseeing operations at the Wall Street Journal for over two decades.
Of course, Domo will be at Dreamforce as well, and we have some of the brightest minds of our own leading sessions at the event, including Domo President, Chris Harrington. You can find out more about Domo's Dreamforce sessions, booth, and networking events here.
In the meantime, check out the full list of Dreamforce speakers, or get a taste of Domo for free to see for yourself how Domo turns data into the kind of insights that move your business forward.